Contactless Payments
Add Farmers Mastercard® to your phone or wearable tech device and pay with just a touch or wave.
Easy to set up
It's easy to add your Farmers Mastercard digital card to your mobile wallet on enabled devices, simply scan your card or download the Farmers Mastercard App and add to wallet. You can then conveniently make secure contactless transactions with your phone, watch or other enabled device.

Secure
Mobile payments are a secure way to pay because your card details aren't stored on your device or shared with merchants when you shop.
Purchase in-store and online with Apple Pay™,
Google Pay™ and Garmin Pay™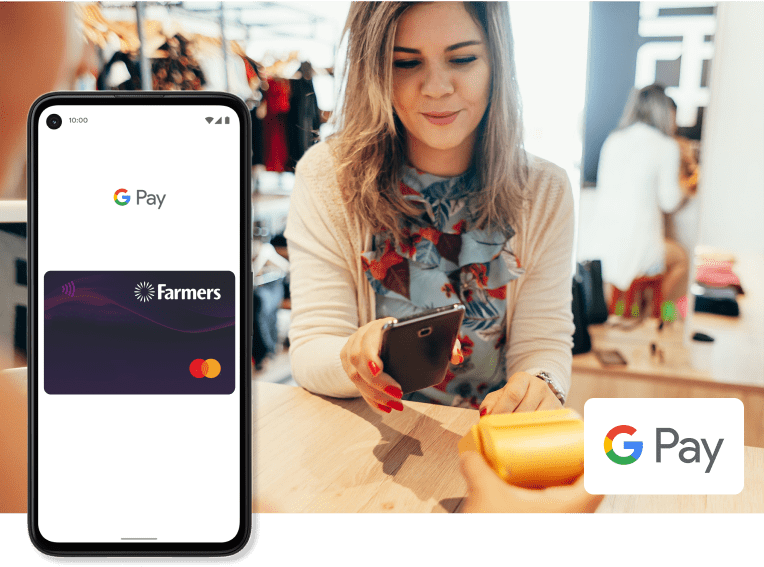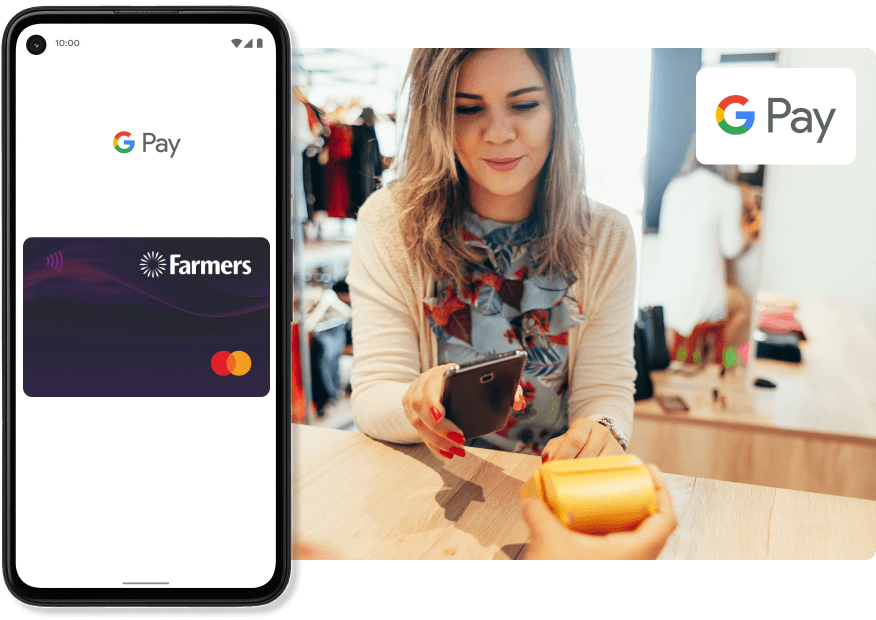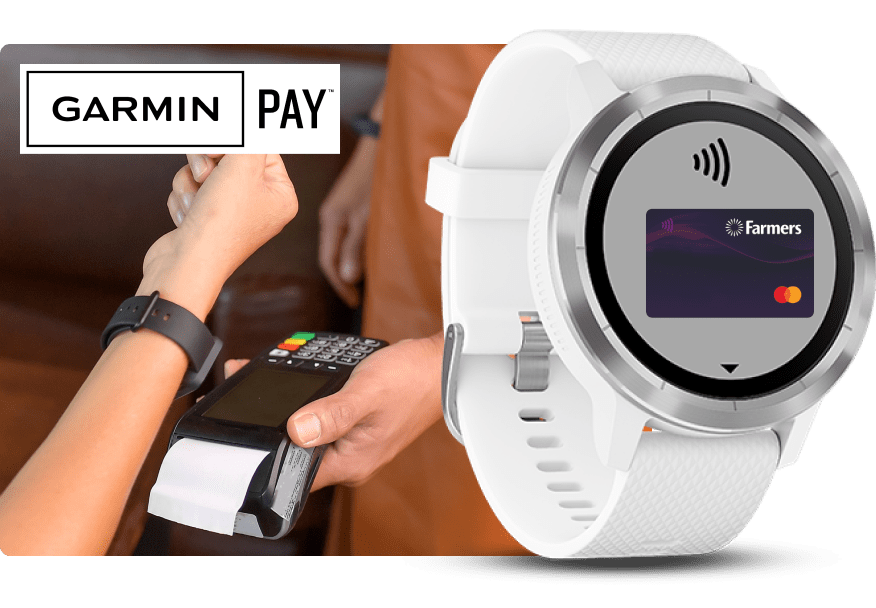 Things you should know
No payments and no interest for three months ("Payment Holiday") is available on all Farmers Mastercard Standard Purchases (excludes cash advances) in store and online. Annual Account Fee of $50 applies. Standard Interest Rate, currently 25.99% p.a. applies to any outstanding balance at end of Payment Holiday. Lending criteria, fees, terms and conditions apply. Rate and fees correct as at date of publication, subject to change.
*Excludes cash advances, balance transfers, fees, interest charges or quasi-cash transactions. Farmers Club points will appear on your Farmers Club Account, provided you have a valid Farmers Club Card linked to your Farmers Mastercard Account.
Apple Pay is a trademark of Apple Inc., registered in the U.S. and other countries.
Google Pay is a trademark of Google LLC.
Terms and Conditions
Read the Apple Pay Terms of Use here
Read the Google Pay Terms of Use here
Read the Garmin Pay Terms of Use here