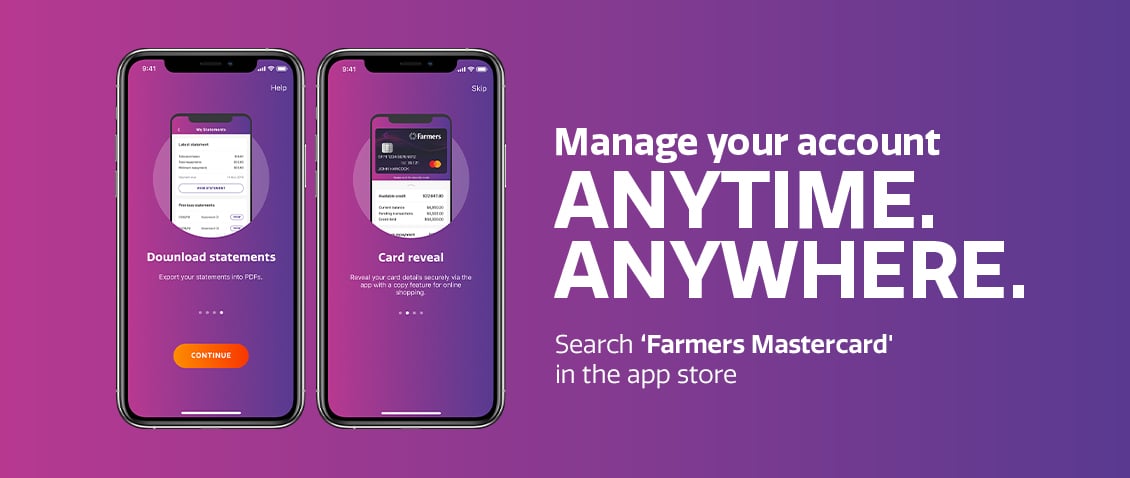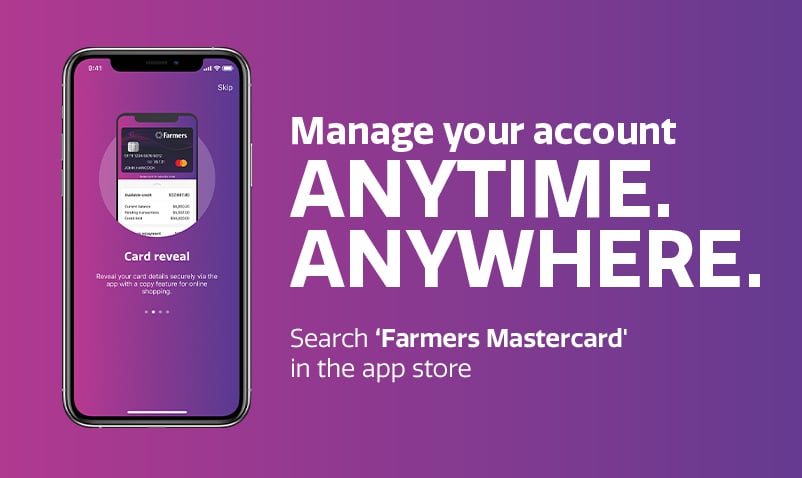 Download the app.
Check your balance. Buy the things you love.
Access your account anytime, anywhere with the Farmers Mastercard® app. We have introduced new, easy-to-use features that make managing your account even more convenient. Explore your account on the go and keep tabs on available credit in real time with Quick Balance – what you can spend right now.
Plus, you can activate your card instantly, view your credit limit, account balance and minimum payments due. You can also download and view statements and access your card details with the card reveal feature.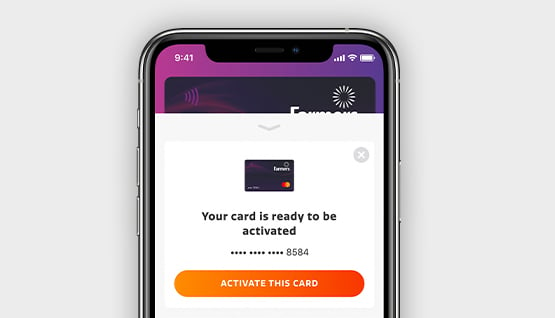 Card activation
Activate a new card and set your own personal card PIN directly in the App with just a few simple steps.
View and download statements
You'll also have access to 6 months' worth of statements, which you can download directly from the home screen of the App.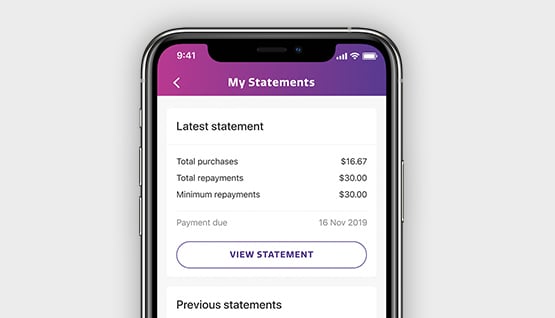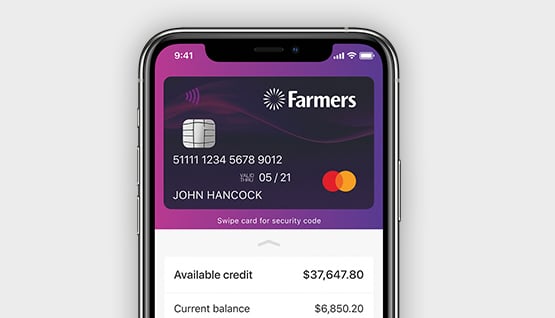 Card reveal
Once activated, you'll have access to all of your card details at the swipe of your fingertips, making online shopping quick and convenient.
Access Quick Balance
Quick Balance is a new feature that lets you quickly check your balance from the login page. Simply enable Quick Balance from the Account menu and it'll be displayed straight on the login page.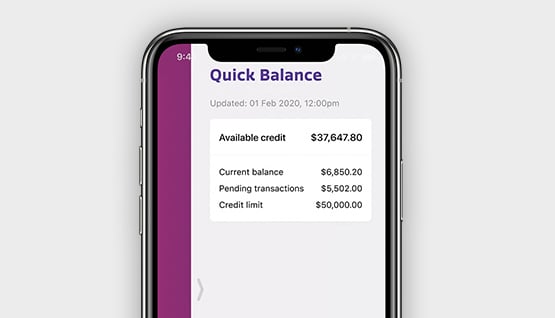 Download Farmers Mastercard  App now
Download the Farmers Mastercard app on your iPhone or Samsung by choosing one of the options below.
Things you should know:
For a list of compatible Apple Pay devices, see support.apple.com/en-au/km207105
Apple Pay is a trademark of Apple Inc, registered in the U.S. and other countries.
This service is only available to Farmers Mastercard customers.