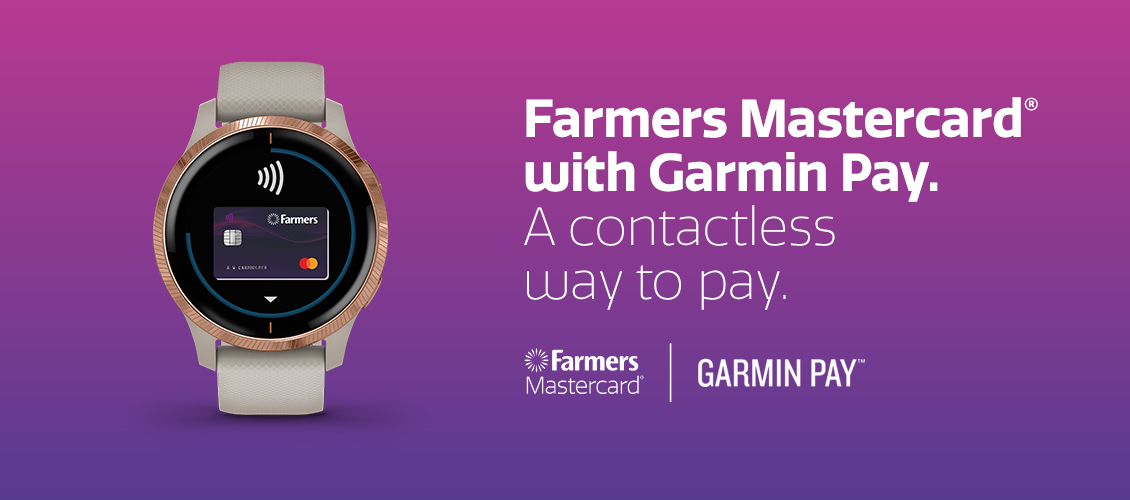 Earn Farmers Club Points*, pay easily and securely with Garmin Pay.
Pay safer and faster using your Farmers Mastercard® with Garmin Pay. Enjoy all the benefits of Farmers Mastercard! Plus, you can check out faster and easier with the device that's on your hand – no need to find your wallet and wait for your chip to be read. You can use Garmin Pay at any retailer with a contactless reader.
Lending criteria, $50 account fee, fees, Ts&Cs apply. 
For a list of Compatible Garmin Devices click here.
Garmin Pay set up is simple.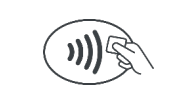 Setup method applies to both IOS and Android devices
Ensure your apple or android devices are can support the Garmin Connect App.
Download the Garmin Connect App.
Create your virtual wallet by clicking on the Garmin pay and check if your device is compatible, tap on create your wallet and enter a 4-digit passcode and select Mastercard.
Read through the Terms and Conditions* and accept before continuing to add a card.
To add your Farmers Mastercard:

Enter your card number displayed exactly on the card, the expiry date and the security code (3-digits at the back of your card), you may also scan your card using the camera feature on the app.
Once this is complete, you will receive notifications from the bank to verify the account holder and complete the verification steps.

Manage your virtual wallet:

You can now manage your Farmers Mastercard in the 'Manage your cards' section on Garmin Pay.
Garmin Pay is now quicker and easier to use for contactless payments, quickly check out with participating Garmin Devices* today.
To pay using Garmin, in your device's control menu, scroll the wallet application and enter your passcode to unlock your virtual wallet. Select the card from your virtual wallet which you would like to use. Hold your Garmin device close to the card reader.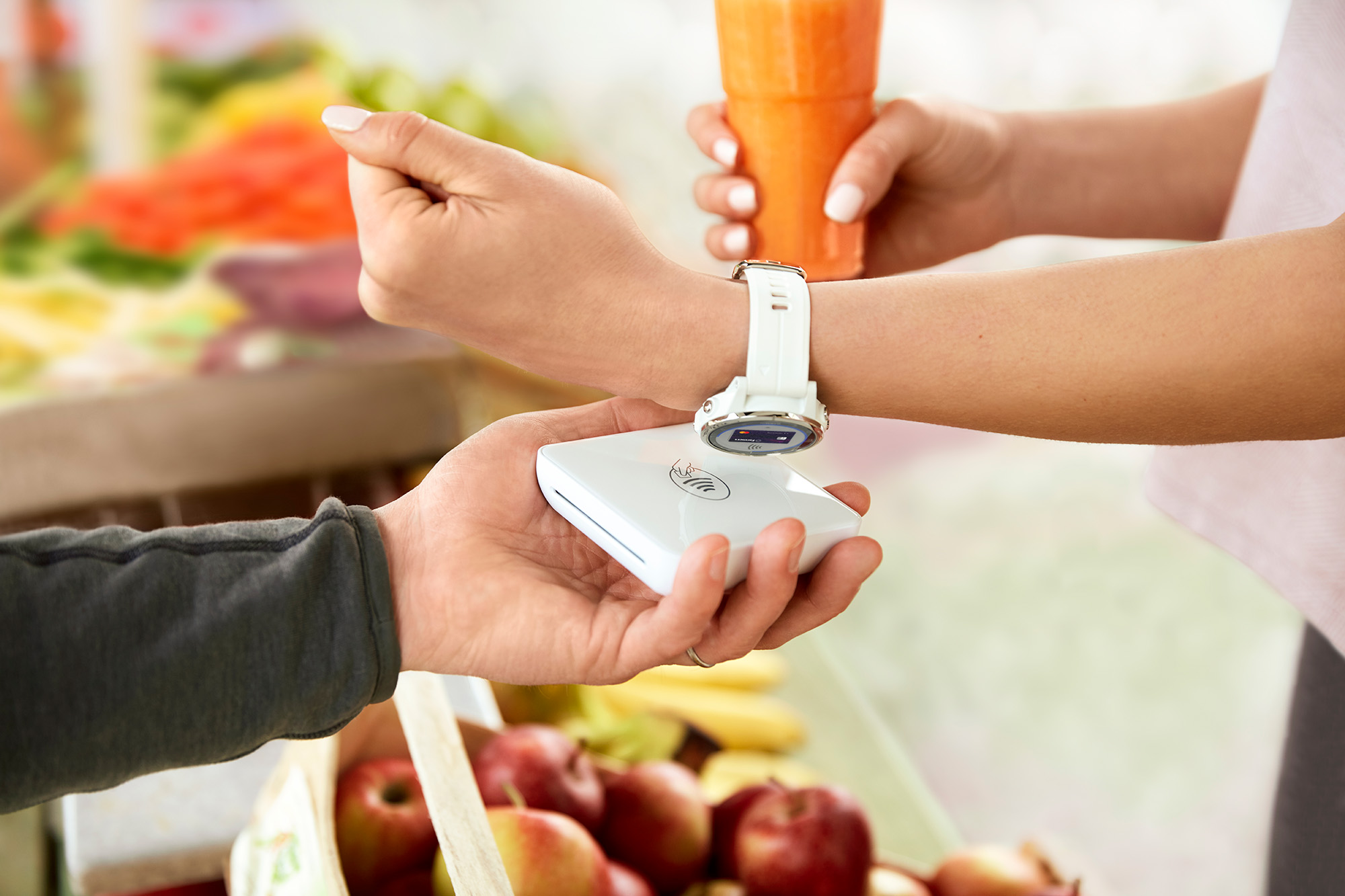 Things you should know:
*Excludes cash advances, balance transfers, fees, interest charges or quasi-cash transactions. Farmers Club points will appear on your Farmers Club Account, provided you have a valid Farmers Club Card linked to your Farmers Mastercard Account.
*For a list of compatible Garmin Pay devices, see here.
For Terms and conditions of Garmin pay, see instructions given on Garmin Pay app during setup.
Read the Garmin Pay Terms and Conditions here.